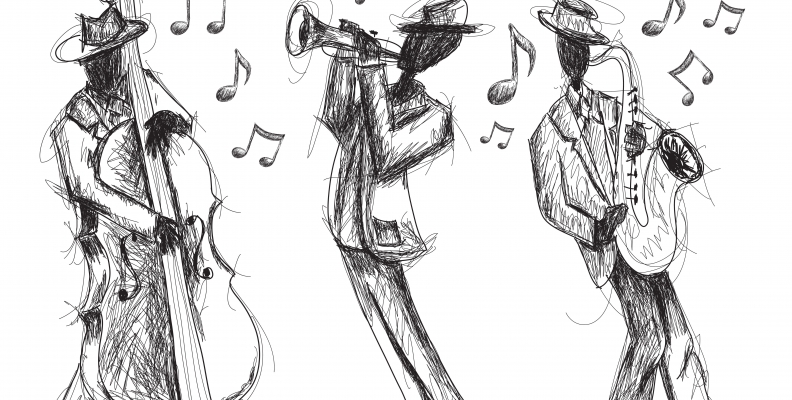 How will the Gig Economy affect you?
I am a serial interim. I like the mixed bag of variety, autonomy and flexibility and the chance to meet new people, learn about new products and cultures and share some of the lesson I have learned in business. So I was delighted to hear recently that I am a part of the new 'gig economy!'
I've always associated 'gig' with the music or entertainment industry. They say jazz artists from the 1920's shortened the word engagement to gig. Anyway, with this new development of the word, it now appears I have successfully been doing 'gigs' for a number of clients over a number of years.
In a recent speech, Hilary Clinton said, "This on-demand, or so-called gig economy is creating exciting economies and unleashing innovation. But it is also raising hard questions about workplace protections and what a good job will look like in the future."
I like to be ahead of the game so I've put a bit of thought into what this 'gig economy" might mean for HR.
What's caused the change?
Over the last 8 years, I have noticed businesses have begun to build much more 'slender' management structures using core permanent staff at the heart of their model and bolstering their workforce with specialist skills as and when they need them. Companies are now tapping into flexible resources at all levels in the organisation – not just for manual or seasonal work – companies are realising the value of employing so-called "Super Temps" too.
Examples of those 'Super Temps" that I have seen lately are in the shape of CEO's and Contact Centre Experts that have already successfully driven digital agendas.  They are hot property and  IT specialists, particularly in emerging technology areas, continue to be in demand. Even HR transformation specialists are hot stuff.
Another trigger is that there has also been a shift in technology which has driven more connection between business contemporaries – even those that you have never met face to face before – as with contacts on Linkedin.
Getting the Gig
From an employee and employer perspective – control has shifted too.  Temps, interims and employers used to rely on agencies but using online connection platforms cutting out the middle man in a number of recruitment sectors.
Elance offers online work for freelance agents. Linkedin connects business interims direct to companies. TaskRabbit links the homeowner with trades people and Peopleperhour links business with web content experts. While companies such as Uber and Airbnb don't employ staff directly -they simply enable them to use their platform.
Is it any different from flexible working?
Yes and no. If you are set up for flexible working anyway your systems and processes should be able to cope to a certain extent but there are some new questions to consider.
What does HR need to get their heads around to make the gig economy work for your business?
How will you attract the best gig workers to work for you?
What benefits will you offer to gig workers?
What will the contract look like and be efficiently renewed as relevant?

What legal aspects should you consider?

How will you engage with this group?
What will it mean to your HR operating model?
Who will manage contracts, timesheets and automated joiner and leaver processes?
Does your culture welcome contractors or are they seen as disruptors?
How will you measure, manage and maintain quality and performance of gig workers?
How do you pick gig workers up in your metrics?
How to manage risk and compliance issues?
How to avoid competitive information being shared with other businesses in your sector?
Some say the 'job for life' is history. Whether the gig economy will drive the upheaval it promises is another matter but what is certainly true is that more and more people are choosing to work differently – a patchwork of short-term contracts, long-term assignments, a permanent job here, a fixed term contract there.
What's not to like? In todays connected world this way of working delivers a more enriching experience for employees and specialists as well as on demand, specialist skills for the employer.
So, I am just off to do my next gig!
If you need any help to make sure you have everything in place to use gig employees then please do get in touch by email rg@thechangedirectors.co.uk or give Ruth a ring on 07976 509 551.