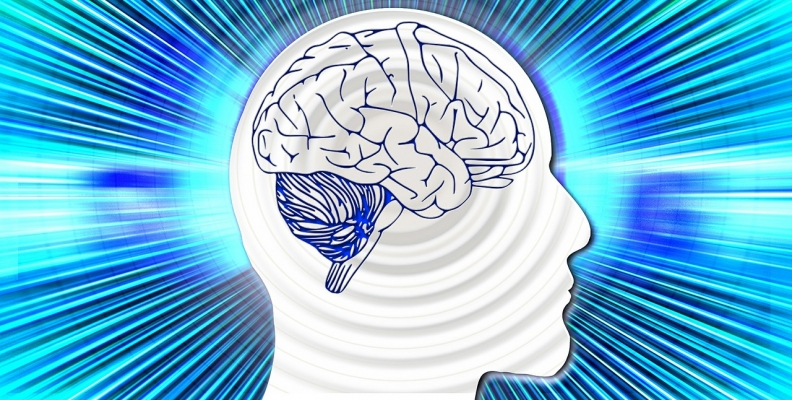 Design your own HR Model
There's a buzz phrase I am hearing everywhere at the moment – it's 'Design Thinking'.  Design thinking starts with the customer and asks you to empathise with their needs.  It helps focus all aspects of the business on understanding and articulating what the future customer experience needs to look like and is being used for everything from product design to technology solutions that enable the customer journey.
Design thinking is a force for digital that companies are using to focus on the customer, whatever channel they choose to connect on. That very same concept can be used on the employee experience
The Institute of Stanford offers a video crash course  in Design Thinking – empathising with end customers, defining the problem and getting to the root cause before you go into idea generation (ideate) then go on to build and make things that you test on others to get their feedback.  This allows you to refine your solution or 'fail fast' and move on.  That's a simplistic way of explaining a really useful innovation process.
Design Thinking Model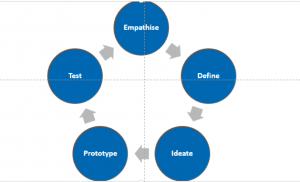 Test your proposed HR service and, via observation and feedback, gather data on a continuing basis so that the service is refreshed.  Why?  Savvy staff want HR Tools and Services  which are easy to use – simple as that!
Everyone, including HR, is in customer service!
Digital business require a flexible and agile HR service that enables the business to change shape, reorganise, innovate and create new ways of working to meet a constantly changing market…… at the drop of a hat.
How many times have you heard managers banging on about the "ridiculous recruitment authority process" or the "hopeless performance management system?" If HR 'empathise' with the end consumer's needs then we can build a much better suite of services. Let's make sure they are user friendly and that the technology behind them is too. Our customers require services that simplify HR admin so that the business can operate with speed and flexibility and so that managers are not spending time on cumbersome people processes.
Applying design thinking regularly keeps HR processes fresh.
Can we use it for Culture Change?
So can design thinking be applied to culture change?  Let's consider that one………. Leaders and employees are slowly realising that digital change is forcing them to undergo cultural transformation and yet embedded culture is particularly slow to change.
But maybe by applying some design thinking techniques to what your culture should look like to provide a user friendly, digital service that your business customers are lining up to use,  you could end up with a collaborative, commercial, customer-centric and fully involved workforce that helps you achieve your digital agenda more quickly.
Businesses all over the world are learning and experimenting using 'design thinking' and it is something that HR can tap into.  Design thinking can help us to redeign each aspect of the employee experience including business culture.
Ruth Gawthorpe is the owner of The Change Directors who are well versed in helping you to achieve digital transformation through your people strategy, structures and services.  Call Ruth now on 07976 509 551 for a chat about your digital concerns.