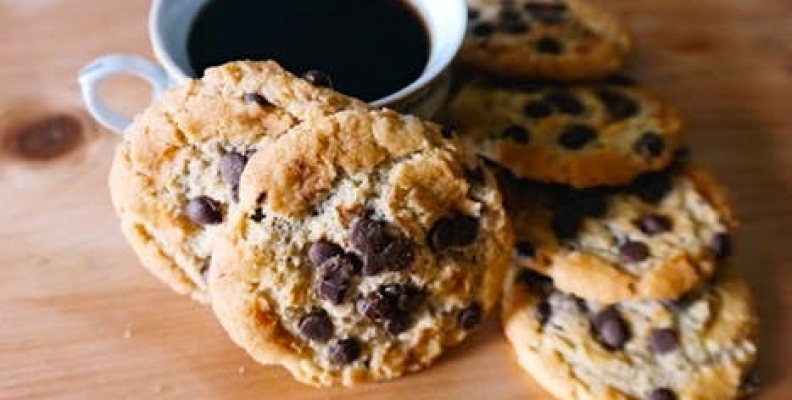 One Smart Cookie – Performance Management
One Smart Cookie!
That's what your performance management system has gotta be to deliver on it's promise.
Organisations are complex. Culture even more so. Individuals are motivated differently. Customers and clients needs vary by business. No economic engine works the same.
Your Performance Management System has to be one helluva smart cookie to be able deliver on such complexities.
Performance management is not about technical systems. It's not an HR Process.
It's not about forced ratings, bell curves, annual appraisal, targets and measures. Performance management is a social system, unique to every business.
It is the combination of many things such as leadership,  communication, conversations, engagement, education, learning, thinking, decisions, motivation, trust and inspiration.
All of those wonderful elements that make up your individual company culture and good or bad – each business has a Performance Management Social System. It's Business as Usual.
Here's and example – but each business will be different.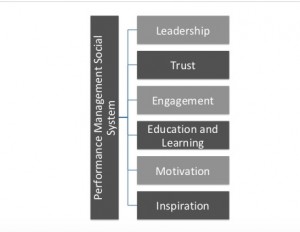 The Performance Management Social System
The Performance Management Social System drives the quality of work of your people, the improvements and the results that your distinctive business is looking for. It's a unique business organism that provides a clear line of sight between the individuals work and the achievement of desired objectives. It is not an appraisal process.
If the Performance Management Social System isn't running smoothly neither will your business!
It's the oil in that economic engine. Aligning your workforce model to a smart performance model maybe complex – but it makes sense. Engagement is at the heart of the system.  A once a year annual appraisal is not enough to motivate your employees to do their best work.  Engagement must be constant and an informal performance management conversation should take place every day.  If this happens then the annual appraisal becomes redundant.
Meanwhile, development plans for you teams and individuals in them can be built, planned and tweaked as needs arise – this becomes business as usual.
Our practitioners can help you design and deliver a performance management system that matches the needs of your business, drives continuous improvement of the customer experience and better profits.
Contact us. 07976 509551
We help businesses find the right performance management system to enable their unique business to grow and flourish – powered by people.