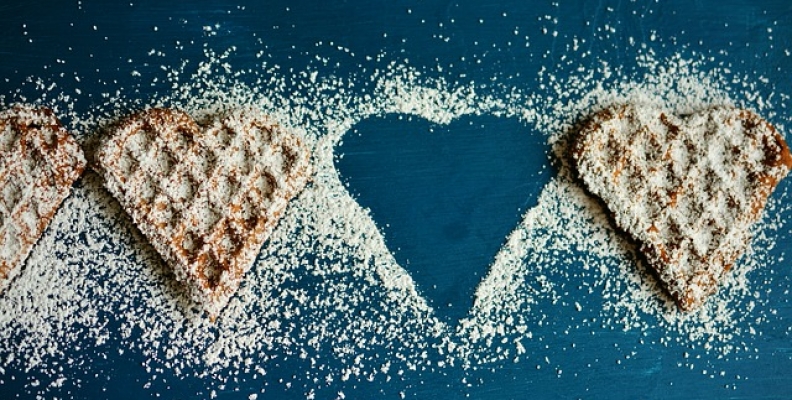 Three Leadership Traits for the Future
Out-dated leadership doesn't push businesses forward.  That's a given.  But what traits do push business forward.  What aptitudes do today's progressive leaders need to display?  We think these three traits can define successful leaders
Compassionate Leaders
Jeff Weiner, CEO of LinkedIn says "Big misconception about managing compassionately is that it's a 'soft' skill. Most compassionate people I know are typically the strongest".
In my experience compassion wins trust and loyalty.  There is a motivational component to compassion, wanting to help people who are in a bit of a pickle – whether that is employees, customers, suppliers or communities.  It's a leader saying, "I understand you or I want to help you."  It's about feeling and showing empathy for others in this world.
An excellent example of this is Virgin Unite who aim is to bring people together to encourage them never to accept the unacceptable, to turn challenges into opportunities and always to push boundaries that make both business and the world better.
There will be cynics who will take a negative view and say this is a Branson PR vehicle.  But you know, so what! It takes strength to stand up to those critics and just get on with it.  At the moment, Branson's Teams at Virgin Unite is doing great work raising awareness of the plight of those affected by the hurricane in the British Virgin Islands by raising money for the long-term reconstruction of the region.  You can donate too on the link above.
Maybe we should teach compassion in school. It might lead to a kinder world than we live in at the moment.
Considerate Leaders
Consideration is slightly different but just as powerful.  Being considerate is a deliberate and everyday approach; it's about listening, being observant, thoughtful and sensitive towards others.  It wins the hearts and the minds of the workforce hands down too.
If you're driving hard for growth, think about the impact that this will have on your workforce, their health and their families and take appropriate measures.  If you're restructuring, take time to consider how this will affect your workers, their families, and the community.  Put in place measures that mitigate problems where possible.
Consideration also wins the hearts and minds of customers, and that's one of the reasons why it's such an essential element of business leaders today.  The way that you treat your workforce and those in the community doesn't go unnoticed by the general public in the days of social media.
Successful leaders have mastered the art of putting themselves in other people shoes and spend a lot of time thinking through the human impact of their decisions.
Courageous Leaders
Now we've got the so-called softer skill sorted, let's turn to the subject of courage.  In the business world, it's the ability to do something that's groundbreaking, showing the bravery that is needed to disrupt an industry.  It can be a little frightening.
But there is an 'Upstart' Entrepreneur out there somewhere ready to re-design your business terrain and leaders not only need plan for this but also have to show 'Mettle'.  Funnily enough, Thoughtworks article on Courageous Leaders entitled: The Next Big Disruption: Courageous Executives is a thought-provoking read.
It begins with a quote from Rathi Murthy, SVP and Chief Technology at Gap, Inc.  'Technology is not just an enabler of new business models—technology is the hero of our future story. This story begins with leaders who continuously rethink and discover new ways of getting faster, leaner, and more innovative. This involves disruption across the whole organisation—people, process, and technology'.
But it's not just about technology.  It's also about people.
Business strategies that disrupt or transform industries, technologies that redefine the way we work and products that change our world telegraph growth.  Equally, change can be unpopular when reality begins to sink in with employees especially if it affects their livelihood in some way.
Brave leaders are not afraid to face the music.  To communicate the difficult message, to explain why transformation is necessary, to listen to concerns and ideas, to be genuinely concerned for the workforce and to be transparent as she/he possibly can.
Don't confuse courage with being 'Gung Ho'.
Ryanair Boss, O'Leary, is a case in point of what happens when you show courage but you don't show consideration and compassion for others.  Apparently, staff at the various airports are now banding together, and union memberships are rising sharply across pilots and crew.
They say the 'Boss' has recently resorted to sending pilots a letter pleading with them not to leave.  Meanwhile, however cheap and cheerful it's flights are, customers like you and I, are feeling cautious about using the airline after it axed over 2,000 flights!  Let's hope Mr O'Leary can turn his 'performance' around.
Work evolves.  So should leaders!
In 1812, The Luddites, textile workers in Nottinghamshire, Yorkshire and Lancashire, skilled artisans whose trade and communities were threatened by a combination of machines and other practices that had been unilaterally imposed by the aggressive new class of manufacturers that drove the Industrial Revolution.The news that this job or another will be automated by such and such a year is not a new concept
The recent findings of the UK government report on Mental Health puts the focus on organisations to support those who have problems with theirs. Leadership must also evolve.
The Leadership landscape is shifting.  Successful leaders of the future need a combination of Compassion, Consideration, and Courage to survive.
Contact rg@thechangedirectors.co.uk for details of tried and tested packages to help your organisation transform powered by your people.