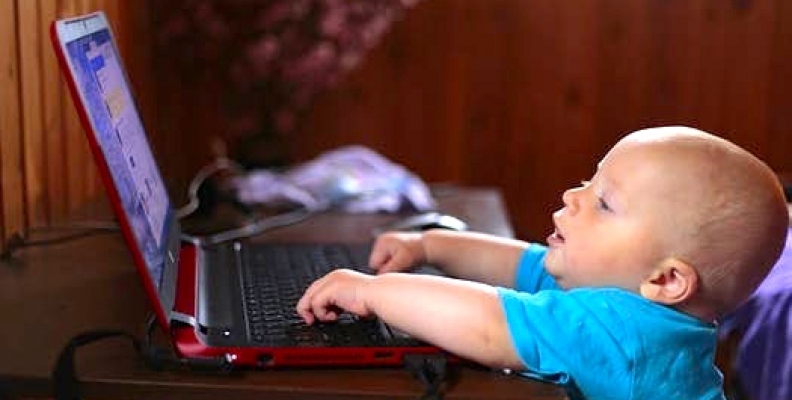 Is your business irresistible?
I read a good article by Josh Bersin from Delloitte the other day – you can have a read of it here.  It's worth 20 minutes of your time as it charts why he believes there is a shift from talent management to people management.
For a few moments, I pondered and thought I'm sure that's what it was called when I came in as a rooky HR pro, but Josh quickly explains that his thinking results from the changing landscape that social media brings to the party.  I'll let you read it for yourself but I particularly liked his view on becoming a simply irresistible employer.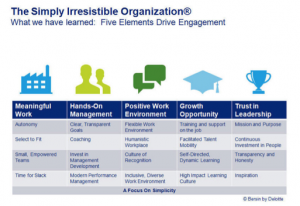 I've recently transformed a business, set it well on track for future brilliance and I think that these 5 elements capture exactly what we put in place to turn the operation around.
I went in as a transformation expert but I also led the operation day to day.  Here are my examples of how Josh's model was borne out.
Meaningful work
The operation carried out outsourced admin for an global produce company.  We introduced videos of workers in the fields so that our staff identified with them as real people rather than admin requests in a system. The operations team began to care more about their clients and the customer experience got better.
Hands-on management
Every manager, including me, had a desk on the operational floor.  We worked together; we shared concerns, failures and successes.  We were transparent and most of all we enjoyed work.
Positive work environment
Employees were required to strictly follow tried and tested work instructions so we asked them to let us know where these could be improved.  They did, we rewrote them and the service levels improved.
Growth Opportunity
We built a learning infrastructure that drove continuous improvement. Learning became the norm – day in day out. One week we trained more than 50 people in root cause analysis training and we even made that great fun too!  The client was delighted!
Trust in leadership
We simply delivered what we said we would deliver.  We rewrote the rulebook on leadership and became a cog in the wheel of the team.  Every single person in that team was valued.  As a leader, I valued them and I know they valued me.  They told me so.
So, lovely article Josh, and for me it's great to see that we are reverting to some of the historical people management values. Sometimes it pays to care.
Ruth is the owner of The Change Directors and is ready to work with you company on an interim basis to help you to turn a failing operation around…….through your people.  Call her on 07976 509551 for a discussion now.