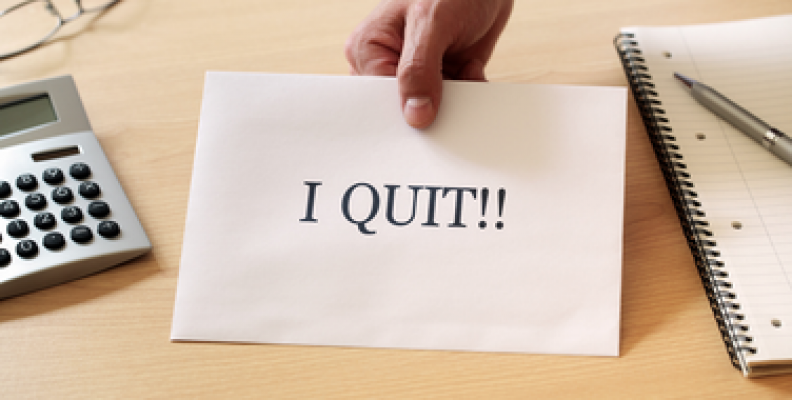 How do you treat leavers?
I leave companies.  Don't be shocked.  I am an interim consultant and my job is to transform businesses and teams, so the Leaving Process is all par for the course.
I recently completed an assignment with a rather lovely team out in Krakow and was presented with flowers and so many kind words that I was near to tears – I'd go back to work with that team again at the drop of a hat.  A year earlier I had felt the same about the Indian Team that I worked with for 6 months and I still have many happy memories of the team lined up in the car park waving me on my way. We keep in touch.
Of course, I was always expecting to move on from both of those contracts but, all the same, it got me thinking about the best way to treat employees who hand in their notice and decide to move on. First though, here are​ a couple of horror stories.
When I got my first Leadership role with a global outsourcer, I was thrilled. I handed in my resignation and started working my 3 months notice but I was a little shocked when the CEO of the business I was leaving stopped me in the corridor and said he thought the age of outsourcing was dead and my move was risky.
I guess history has proved him wrong. Outsourcing is such an embedded part of our lives that it even got a new twist in the fabulous film, The Best Exotic Marigold Hotel – retirement care was offshored to India!
I've also come across other Leaders who don't announce leavers until they have left. It a strange thing to do as invariably word gets out that the person is leaving through the rumour mill and it creates unnecessary instability across teams and the business.
So what is the best way to accept resignations and deal with notice periods?
Accept it graciously but find out why they are leaving.  Make it your mission as it gives valuable information about retention trends.
Explain how much you have valued their input and their talent and that they will be missed.
If you are not sad to see them go, it is still important to respect and acknowledge the good stuff they have done.
Generally, once an individual gives in their notice it's too late to persuade them to change their mind.  Start the retention process when the person is open to staying, not once they have told you they are leaving.
Announce it to the team as soon as you can and have a contingency plan up your sleeve that gives stability to your business.
Why go to all of this trouble?  Well, Leavers are walking adverts for your business; they share their thoughts with their friends, on social media and can even post their thoughts on Glassdoor these days.  Leave a great taste in their mouth about your business.
Top Tip!
If you are losing someone you would really love to keep, here is my top tip.  I learned it from a CEO who cared about keeping his best people.  He suggested that I call them up on their last day and simply say "If it doesn't work out for you, you will always be welcome here"
You'd be surprised how often it works and those people return.​
Ruth is the owner of The Change Directors, business transformation experts who are intent on disrupting the Change Consultancy market by working with businesses in a very different way. We make a difference quicker than you would believe possible and our solutions don't break the bank.  Call Ruth on 07976 509 551 for a chat about how we can help you.