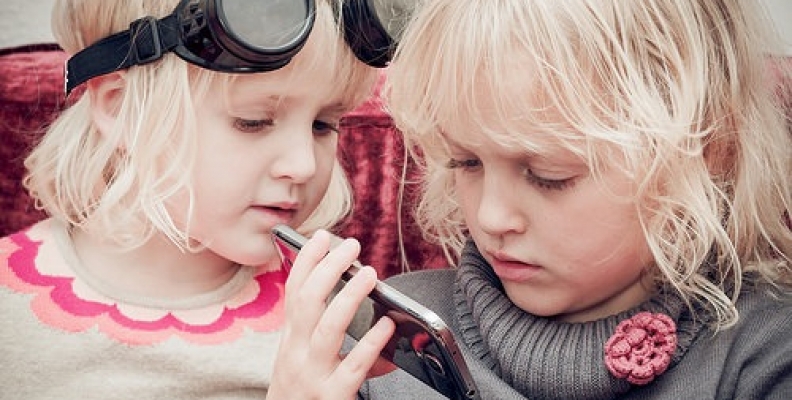 Digital Attacks Business Learning
I came across a new type of book for kids the other day.  It has pictures, songs and really quirky story lines that will appeal to a variety of kids, whatever medium they prefer. You can download it onto your iPad or Mac.  I've downloaded the story of Dan….who visits his "Gran"! It's fun.
It got me thinking about how some of the digital advances that we see in publishing, education and entertainment are attacking Business Learning and Development.  Is business is falling behind in the digital learning stakes?
During education, students have the time to peruse, to research, and learn at their own pace. When they start work, the pressures of the working day often don't allow continuous learning to take place.  Let's face it, some businesses can't afford to allow easy access to training sites, Linkedin Pulse or Google while others simply don't appear to trust their people to balance learning with the need to get the job done and customers happy. Trust is a central issue in enabling digital access to learning.
Where businesses do allow staff access to the internet, sometimes the sheer amount of information available can lead to brain overload.  Most companies use some form of e-learning to streamline the vast amounts of information out there.  However, as good as sites like Mind Tools may be, we cannot rely solely on online training to deliver what we need in business to create competitive advantage.
Knowledge is acquired through assimilation
That's because, digital or not, our brains still have to digest what we learn – regurgitation of facts doesn't work.  It may have done when I was a kid in the exam room, but these days professional learning is based on evidence of successful outcomes or added value.  We certainly need to put knowledge into a real life context and to practice what we've learned if we are to gain fully from it.
70% of development comes from experience – the right kind of experience. This means that digital learning needs to be partnered with more practical development.   Learning by doing enables us to soak up the social and practical aspects.  Watching, listening and participating help to embed new found knowledge.  So how can businesses use digital technology or allow staff the time to do this?
Task your L&D team to consider how digital training applications can be blended with real world, hands on experience that can give your business some advantage in your market place.
Story Telling
But the kiddies book also get me thinking about how powerful storytelling can be for corporate learning. Recently, I read a comment by speechwriter and business communication specialist from UK Body Talk, Richard Newman and it resonated with me.  He said,
"Stories can be used to demonstrate the essence of a company, the values of its founder and what it stands for.  They can give inspiration to entrepreneurs, reassurance to clients and motivation to staff."
Maybe then, lessons can be learned from this new style of storybook that can be transferred to our evolving digital world of work. Adults are more likely to resonate with a touching account, a business story that has a powerful message or something that simply makes them smile.
I can't wait to get my hands on the new title in these kids books.  Apparently it is called Rodstar – the story of the Rock n Roll Fisherman!! I wonder what I can learn from him??
Ruth is the owner of The Change Directors, business transformation experts who help you achieve a high performance culture powered by your people. Call her on 07976 509 551 to learn more.