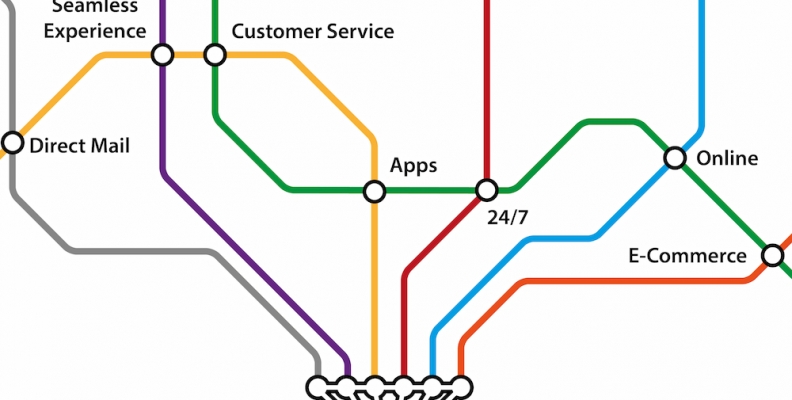 Omni Channel. It's what Customers….. and Employees want!
Omni channel is here to stay.  Customers want to be able to choose the channel they want to use to do business with you at the time that suits their personal lifestyle and yet I've lost count of the number of business people that I've heard say that they don't like the term omni-channel.
Whether you like the term or not……Omni-channel is the way customers expect you to do business with them
Traditional multi channel operations, technology, employee skills and behaviours cannot provide this different type of service.  Your operation and culture will need to change to become truly digital.
Omni channel views the transaction from the customer's perspective of the experience of doing business with you.It enables them to jump from one channel to another during a single transaction – from online, via social media to web chat or mobile opting for a different type of service as they meander through the process.  As such, information about the customer's previous interactions has to be on tap and your staff trained on how best to use it.
The customer and the employee are so much more 'joined up' in the omni channel journey, so HR has a major role to play in the implementation of the transformation agenda.
Redesign structure to serve customers better
Digital disruption is making a number of sectors, such as financial services, media, entertainment and telecoms really quite vulnerable.  Across the globe, Leaders are planning structural changes that will provide the fluidity and skills required to build joined up channels that enable their teams to provide a better customer experience
It's not so much about digital strategy…….more about strategy in a digital world.
Leaders who champion organisational change, not just at strategic level but also at operational levels, are the ones who will enable employees to confidently work across a range of channels. Employees will need to be equipped listen to the end users, capture and use information to optimise customer experience, which ever channel they happen to transact in. There is a huge training and development task associated moving to omni-channel operation.
Customers don't differentiate between channels – neither can your operation!
Structural change in itself requires HR to step up and support the transformation in a way that will not affect business as usual, drive up the cost to serve or affect the current customer journey.   This is no mean feat and requires HR to have sufficient strategic nowse and practical transformation skills to drive change which leads to a seamless customer journey.
It is also time for HR to remind leaders that while one side of the strategic coin must be about customers, the other side is all about people. Does each Employee understand and feel able to describe the part that they play in delivering the very best customer experience? Do you encourage them to propose improvements and innovations that lead to even better service?
Omni channel helps you to nurture customer relationships.  Work smart and you can use digital to nurture the employment relationship as well.
Jeff Bezos of Amazon says 'We see customers as guests invited to a party and we are the hosts.  It's our job every day to make every important aspect of the customer experience a little better'.  Add employees to the invite list.
Ruth Gawthorpe is the owner of The Change Directors – Business transformation experts who know how to win the hearts, minds and involvement of your people. Call Ruth on 07976 509 551 for a chat about your plans.