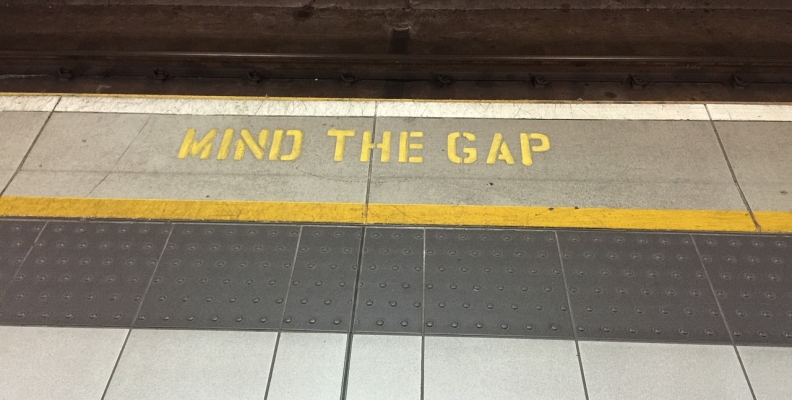 Digital Talent – Mind the Gap
Over the last 2 years I have been working with businesses embarking on a digital agenda.  The first issue we help solve is that many of these businesses have digital talent gaps.  It's devilishly difficult to recruit talent who have successfully completed a full round of omni-channel transformation.
Online retail, social media, telecoms, distribution and utilities giants got around this by developing digital guru's of their own and those individuals have become incredibly expensive to hire.  Finding digital experts is a bit like finding gold dust.
The impact of a digital agenda runs deep in all parts of the organisation and it is not just something that will concern the Chief Digital Officer or the Transformation Team.  There's an impact at all levels.
Why have a digital agenda?
Improving artificial intelligence can help your company reach new customers easily at a reduced cost. Yet digital is not just about technology.  People, policies, process automation and skills also change as businesses begin to work with new technology and should be factored into initial plans.  Although this means extra up front work, the rewards of implementing a well thought through digital plan are worth it.
Mind the gap
Inevitably, there is a gap between where your business is now and where it will need to be if it's to provide a successful digital offer to its customers.
What this means for HR is that the people strategy needs a bit of a wake up call. Digitisation will affect everything.
From recruiting the best people to on-boarding them quickly and efficiently….and keeping them; The 9 to 5 won't cut it for these brainy, creative types.  You'll need flexible working options that attract and retain the best talent.
From developing organisation wide goals and compensation to developing individual goals and compensation;
From redesigning engagement to steering the right culture;
From digital skills development to succession planning
 ….and everything in-between.
It is no mean feat for HR.
It's the digital market place and HR have a sales job to do.
Some technical capabilities are going to be key to building firm foundations now and in the future.  Platform architects and agile technology skills spring to mind as well as the skills needed to use data to make business decisions.
Identifying what talent you are going to need to achieve the digital agenda and designing an attraction strategy that lands you the best .Net or Java employees may take you out of your comfort zone….but you have no choice if you want to attract the best.
Is your employment brand is attractive to those with digital skills.  We've embraced technologies (such as apps, personalisation, and social media) to help businesses establish deeper connections between your brand and potential recruits and HR should have some good benefits, including flexible working options, in their back pocket to sell to prospective candidates.
Famine and Feast
In eighteen months or so, there may be a glut of Omni-channel experts  but at this point, as more businesses embark on this type of transformation, attracting seasoned digital experts is tricky and many companies are beginning to gear up their talent attraction options to offer contracts with flexible work options.  They seem to resonate with digital experts.
It is time to ensure that your HR team and People Strategy are ready to support your plans to succeed in a digital world and to help you 'mind the gap'.
Ruth Gawthorpe is the owner of the Change Directors and uses proven methods to help your HR team put in place the people and workforce elements that will support digital transformation. For support in this area get in touch by email now on rg@thechangedirectors.co.uk