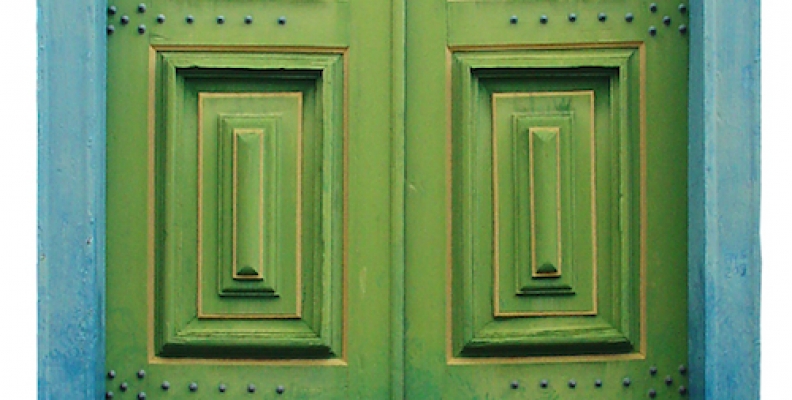 Should you worry about Glassdoor?
​​"I don't know what they're doin' but they laugh a lot behind the………."
The lyrics from the 1956 Jim Lowe song, covered by Frankie Vaughan in 1957 and the delightful Shakin Stevens in 1981, describe the allure of a mysterious private club with a Green Door, behind which "a happy crowd" play piano and "laugh a lot", but the singer is not allowed to look inside.
Fast-forward to 2014 and sites such as Trip Advisor and other travel reputation sites allow everyone to take a peek inside to see if they like what they see. They have revolutionised the way we book holidays and hotels and have served to keep hoteliers on their toes.
The same is about to happen with Glassdoor and other company reputation sites.  Information about the culture, salaries, career progression and even the cheerfulness and grumpiness of the CEO is no longer restricted to those who work or have worked in the organisation.  It is shared for all to see.  Job candidates, employees, shareholders, clients and the media can all peek inside your Door.  It's also very likely that your company reputation site rating will correlate with your Customer Service or Net Promoter Score.  Worrying?
Aside from the obvious benefit that having balanced reviews on Reputation Sites will have on attracting Top Talent, what other impacts will Glassdoor and the like have on the way you run your business in the future? Ruth Gawthorpe discusses three less evident areas that are likely to be impacted by the arrival of company reputation sites into the UK.
The CEO "Cameo"
What are employees saying about your CEO? How does that impact your ability to attract top talent? Are Clients and Shareholders checking the scores?  Company reputation sites encourage employees to give the CEO a thumbs up or thumbs down and this in itself may encourage many CEO's to change communication and involvement practices. A good leader will be fully aware of the need to engender employee trust and respect, reputation sites or not.
Leaders with poor reputations may want to look at their more popular contemporaries in other organisations to see how they can improve and gain employee respect.  In my experience, what employees generally look for in a good CEO is authenticity, clear communication, a future emphasis, and an aptitude to unravel problems and take decisive action.
Brassed off employees and complaints resolution
Even the most caring businesses suffer a disgruntled employee or two but it is natural that leaders will want to try to avoid bad press on company reputation sites.
This month the Ministry of Justice released the Employment Tribunal statistics for April to June 2014 and these show a continued reduction in the number of claims being made following the introduction of fees.  Great news for business?  
Distressed employees may turn to company reputation sites to vent their anger and anxiety and the knock on effect is likely to be that HR teams will encourage employees to use the company grievance process or to reach resolution in other ways.  
Reorganisations and change projects
Restructures, changes to working conditions and TUPE transfers can cause animosity toward management among employees and have an impact on morale.  This in turn may impact reviews on reputation sites. 
Care needs to be taken to build this likelihood into any change communications plan and a strategy should be developed in advance to deal with any disgruntled employees affected by change who vent their distress on reputation sites. Displaying authentic feelings and a passion to put things right is what will persuade and influence the employees remaining within the business to see the justification behind the change plan.
Using our employee branding expertise we have developed solutions to these issues for some of our clients so that they are comfortable enough to let you and others in find out what's behind their "Green Door".​
Meanwhile, for your sheer delight here is the wonderful Mr. Stevens….. and his official video of Green Door, 1981 style.   
Ruth Gawthorpe is the owner of the Change Directors:  Ruth has a specialist focus on driving productivity and growth through people. She is also an expert in Employee Branding and Involvement and works regularly with international teams.
0797659551