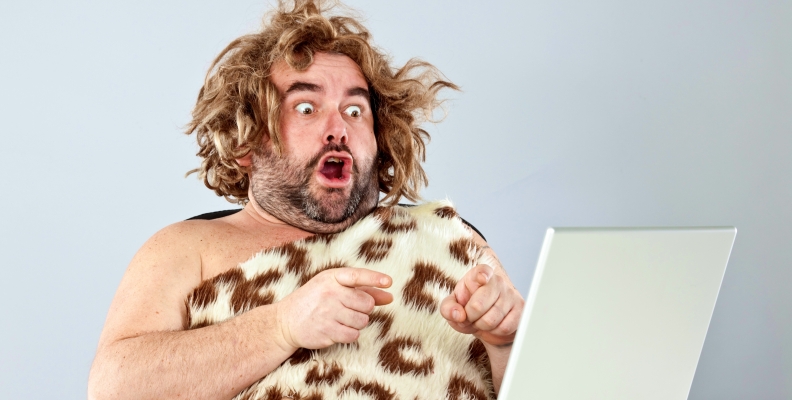 Over Cooked Organisational Development.
Organisational Development (OD) should be a constant, evolving process of change to match an ever-changing marketplace. If your business is a loss making you may need a one off big bang programme to set it back on track, but generally, it ought to be an everyday management task – not something that a team of consultants come in and do to your business. It should be part of your business DNA.
Some companies over complicate the process
We work on the premise that we keep things simple. I am not under playing some of the challenges you may face. We work carefully and thoughtfully through the process but we tend to remove "clutter" wherever we can. Some companies over complicate OD.
A regular check that strategy, structure, people, process and technology are aligned, that you are leading your business in the correct strategic direction and gaining competitive advantage.  That's what's needed.
Which of the umpteen OD models should I use?
Using an appropriate model can help you to make sure you haven't missed any important factors. Choose carefully and don't be a slave to models and theories. Using too many will confuse. Intuition is a helpful addition.
Continuous improvement
Continually review the big picture for your organisation. The product, where it sits in its sector, competitors, suppliers, customers, and the threat of new entrants into the market – the stuff of Porter's five forces. Are you a market leader or follower? Who's doing something new out there. Keep market intelligence up to date.
Review the capabilities that give your firm its competitive advantage. Keep a focus on the unique factors that affect your market position but remember market conditions will change over time. Stay on your toes. Keep the customer at the forefront of your mind if you redefine business goals.
Does strategy drive structure?
Sometimes there will be be a gap between where you are now and where you need to be and you'll need a change plan.
If you revise strategy, it will naturally have a knock on effect on the structure, which may require change to drive the planned adjustments. Your people, their skills, behaviours, talent management and the culture may also need to alter.
Equally technological improvements will have a varying effect on policy, processes, systems and human resources. Build this into your change management programme.
Get some good HR guidance on how to progress.
A revised strategy may lead to changes to the workforce model.  Working with proven methods can help you plan and execute people powered change at pace so that the change adds value as quickly as possible.
Leadership
Strong Leadership know full well that there has to be a clear line of sight between:
what an individual worker does,
how he or she adds value, and
how the combined effort of all workers will achieve business goals.
Ask your people to power your business in a way that makes absolute sense to them.
Can you over do OD?
No, it's an everyday management task because change is constant.
As Jack Welch says, "An organisation's ability to learn, and translate that learning into action rapidly……is the ultimate competitive advantage". Wise old Jack!
Written by Ruth from The Change Directors. An expert in HR and Change Management and Smarter Working Methods. Contact rg@thechangedirectors.co.uk