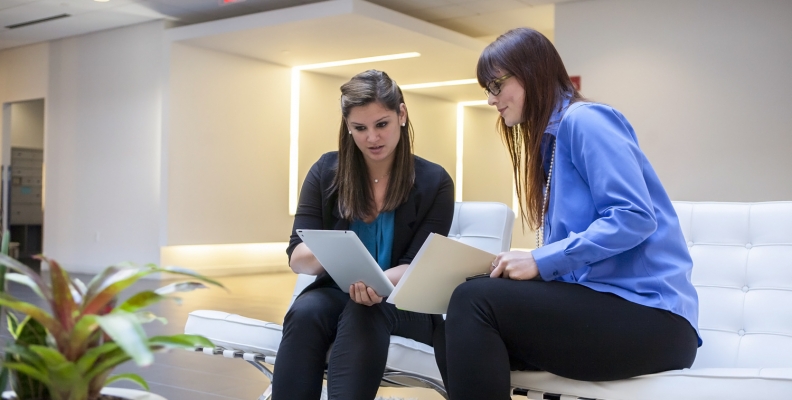 Smart Recruitment!
Let's face it; Recruitment is still a strategic heavyweight in any business because every Leader knows that a company's growth is limited to its ability to attract enough smart people.  For every CEO, getting Recruitment right is crucial.  New starters must have the ability to do the job, fit the company culture and be potential high performers who will help your business achieve it's goals. Hiring the wrong person is a costly business.
The number one goal of almost all HR Departments should be recruiting and retaining "quality" employees.
One in two UK companies use Assessment Centres to select the right people for multiple jobs and I reckon it is the best way of dealing with large scale recruitment.  More importantly, it helps you to test what a potential employee can do, as opposed to what they say they can do.
High volume hiring requires a different approach to those found in traditional recruitment especially if you are introducing Smart Working practices into your organisation
Candidate Attraction
You want to attract the best talent.  Recognise that your company brand should be more appealing than labour market competitors. Consider what Smart Working and flexible options you may be able to offer.  Candidates will often choose a role with these options over one that doesn't have them.
The employer brand is not just about advertising.  It's relevant throughout the recruitment procedure, so review the entire process for appeal. Tell candidates what makes your business unique and why they should join but don't paint a picture that is untrue.  Being honest about the constraints of the role help candidates to decide whether the job is for them or not.
 Development Opportunities
Make sure that the opportunities for personal growth that you offer to new starters are in place before you begin hiring so that you can speak accurately about them.  Opportunity for development is vital attract Smart Workers.   If you set fair expectations on timescales and possibilities, career paths can be quite an attractive benefit.
Pinpoint Qualities
Before you start hiring take time to pinpoint the type of workers that you want to attract.  Think about what technical skills they need to have but also make sure that you get to grips with the behaviours and attitudes that you want to see in new starters.
Cultural fit is really important.  A recent Harvard study proved that attitude accounts for 85% of a candidates success in post.  How many businesses really know how to measure a candidate's attitude. Do you?
We are not talking about cloning. Businesses that encourage authenticity tend to retain workers longer, and knowing what attitude works in your business helps you match new staff to your Company DNA.
If an employee turns out to be wrong for the job, it was probably your fault.  You hired him!
Ensure that every candidate is tested on the skills of the job they would be doing if they joined your company, rather than just rely on an interview and what the candidate tells you he or she can do.
Testing "live" on the job skills will give you a leading edge over your business competitors.  Paint a picture of the technical skills and the behaviours needed to do a good job and then devise ways of testing for those factors.
Your Recruitment Process is a shop window for candidates.  It's a two way affair. Your company is marketing itself to top talent as well as vice versa. Ensure rejected candidates leave with a positive view of the process – you never know where they might end up or whom they may talk to.
Finally, Steve Jobs once revealed,  "The secret of my success is that we have gone to exceptional lengths to hire the best people in the world."  
He's done rather well on that premise!