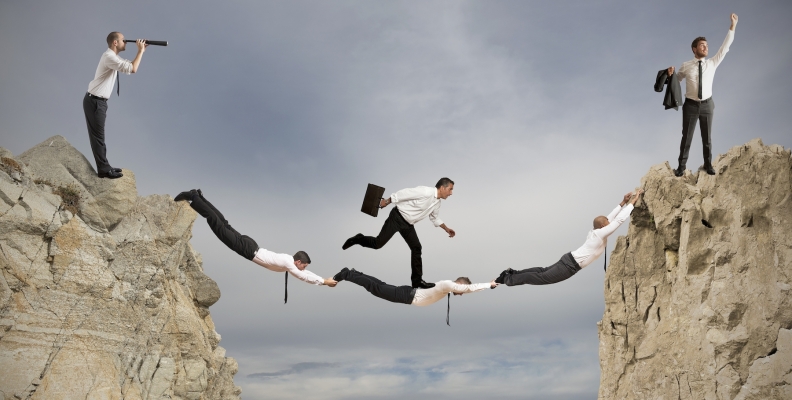 Be Brave and Make TUPE Work for Everyone
Protection of employment rights during a transfer – known as TUPE – can be a minefield. Get it wrong and it can make your acquisition completely unprofitable, but with a little bravery you can seize the opportunity to vary employee terms and conditions for the benefit of everyone. TUPE expert Ruth Gawthorpe offers some useful advice.
There's no doubt this is a complex area, with TUPE requirements often coming as a shock to those involved in mergers, acquisitions, outsourcing and insourcing. Tackling the situation early and head on will help in the long-term.
"Whereas some organisations see TUPE as an unnecessary burden that creates barriers to growth or makes them uncompetitive, there are measures you can take while retaining significant protection for employees," says Ruth. "The trick is to view the regulations as a valuable framework to work with."
In her experience, Ruth says TUPE usually comes to the fore in two situations: before an acquisition / service change, or years later when a new Human Resources Director or Managing Director finds him or herself faced with many varied contracts.
1. Before the acquisition / service change
"The most important thing you can do is to agree a strategy – a business strategy, not an HR one – about how to deal with the differing T&Cs and to stay on the right side of the law," she says. Although in some cases – such as fragmenting the services to different suppliers – TUPE doesn't apply, Ruth says it's always best to assume it does and work with your legal / TUPE adviser.
The key is due diligence. "During this period take steps to uncover all benefits. You're entitled to certain data 28 days before the transfer so use that time to get as much information as you can – after all it will affect the commercial side of the deal. You need to establish what's custom and practice and don't take on benefits you don't legally have to. I once had to advise on a situation where a pension of 23.5% was agreed during consultation and it need not have been transferred.
"So consider what elements don't have to be matched – pension, childcare vouchers etc – and those that do, such as redundancy agreements with early retirement clauses. Elements of T&Cs can be changed if mutually agreeable or if you can match or buy off terms. For example, if you have a generous holiday allowance, you might be able to use it to buy out a change to shift patterns or vice versa."
2. Contracts already in place
CEOs or HR directors new to a company that's gone through several acquisitions may find themselves with different teams all with their own T&Cs. This can lead to a demotivated workforce and a huge administrative burden.
"You need a legally sound, longer term strategy to deal with this" she says. "Develop a matrix that outlines all the various T&Cs attached to each transfer. Create a new contract that matches the needs of the labour market and which will be both attractive to staff yet cost effective enough for your business. Take on new recruits to the new contract and where staff apply and are promoted to a new role, explain in the initial advert that the role will be on a new contract.
"Then you need to continue to look for opportunities where staff will choose to move over to the new contract of their own accord. For example, if you attach an attractive, high-performance bonus to the new contract, then the high performers will normally ask to transfer to it. On the contrary, at a loss-making organisation a couple of years ago, we were able to reduce employment costs by £1.6m by consulting, dismissing and reengaging the entire workforce on a new set of T&Cs. At the same time we introduced a first-rate reward, benefit and bonus system to drive high performance."
3. Embrace the opportunities
TUPE is seen as a mysterious art that frightens people and so gets put on the back burner. But set your stall out early, work closely with legal and, if need be, TUPE experts and it will benefit you in the long term. As Ruth says: "You'll be able to use the TUPE legislation as your framework for a successful transfer. Leave no stone unturned during due diligence and I bet you'll sort out the vast majority of T&Cs early, resulting in a win-win for you and your employees."
Summary
Don't be afraid of TUPE: set your stall out early and investigate thoroughly through due diligence.
Get good legal and TUPE expert advice so as not to fall foul of legislation.
Elements of T&Cs can be changed if mutually agreeable.
Develop an attractive new contract that staff choose to move to.
TUPE regulations can be a valuable framework.