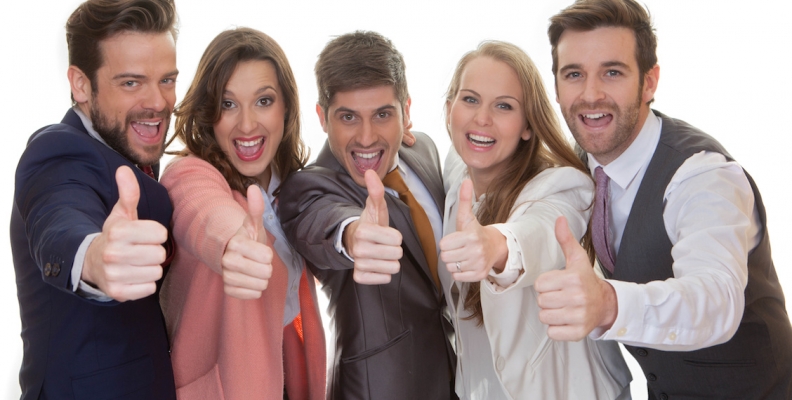 What employees really, really want!
Take a look at your Staff Survey questions. Do you ask employees what they want from the company to help them do a better job?
Managers sometimes think that motivation is about wage increases, job stability or advancement, but my experience has been quite different.   When I go into businesses to help them transform, I ask employees specifically to tell me what they want to be in place to help them to do their job better. Consistently there are 4 factors:
In with the In Crowd
Maslow called it belongingness. It's quite a basic requirement for most people to be recognised for doing a decent job in return for the wages they are paid. Employees say they like to have a strong sense of purpose and to know that they have tried their utmost to satisfy customers. They also want managers to recognise that their individual ideas, opinions and feelings matter.
To ensure a sense of belonging in your workforce, make sure that you have the factors in place that elicit this sense. Simply running regular ideas and innovation sessions with a team can work, or encourage managers to systematically take each member of their team for coffee and a chat to help engender this feeling. Staff want to feel like they are respected for their individuality, so understand their differences and what makes each individual tick.
Put your employees first, because if you treat them well, something magical happens. Your customers come back! That increases your profitability and that makes your shareholders happy.
Colleague co-operation
Most people want to work in an environment of co-operation, where they can build their self-confidence and help others, so it is wise to consider the way that your business operates and whether it causes peer friction or teamwork.
Years ago, when my son was young, I had a part time job to fit around school time hours.  It wasn't in HR, in fact I sold TVs and Videos! I got quite good at it and unfortunately for me ended up selling more TVs in my part time hours than others who were working full time. Young women, who had been really friendly to me when I first started, began to become frosty, they didn't actually confront me in fact, it was worse; they stonewalled me. I felt isolated.  The fun had gone out of the job and it wasn't as though I received commission for the sales I made. I could have simply stopped selling so many TVs and I guess I would have been accepted again, but I enjoyed listening to customers needs and showing off all the fancy mod cons.
I left and found another job with a large retailer who eventually opened the door to my HR career.  Now, whenever I am designing incentives, rewards or bonuses, I always remind myself of that story and the way that I felt.  Healthy competition and conflict can lead to positive outcomes but make sure that your business drivers are not causing negative behaviours.
Room for growth
Most people don't want a dead end job but they don't necessarily always want a promotion. The most progressive workforces create an environment where a growth mindset is encouraged and job enrichment and meaningful work are considerations when building job roles.
Chatting to a young woman the other day, I asked what could make her job easier…..her response. "My job's too easy. I want challenge." Room for growth is an imperative if you want to retain the best people.
An enjoyable role
We spend at least 8 hours a day in the workplace, so it's important for us to enjoy our time. Fun isn't about enforced play, theme days, perks and incentives. It comes from leadership building a strong culture where peer support and collaboration are king. Laughter is a feature that employees love to have in their workplace too. Foster it because science has proven that laughter releases chemicals into our body that keep us healthy and customers often say they can "hear" a smile.
Zig Zaglar summed it up nicely, "Research indicates that employees have three prime needs: Interesting work, recognition for doing a good job, and being let in on things that are going on in the company." Add to that fun and I don't think you can go far wrong.
Ruth Gawthorpe is the owner of The Change Directors. A business that can help you to transform your business into a great one by winning the hearts and the minds of your people. Call her now for a chat about your plans on 07976 509 551.