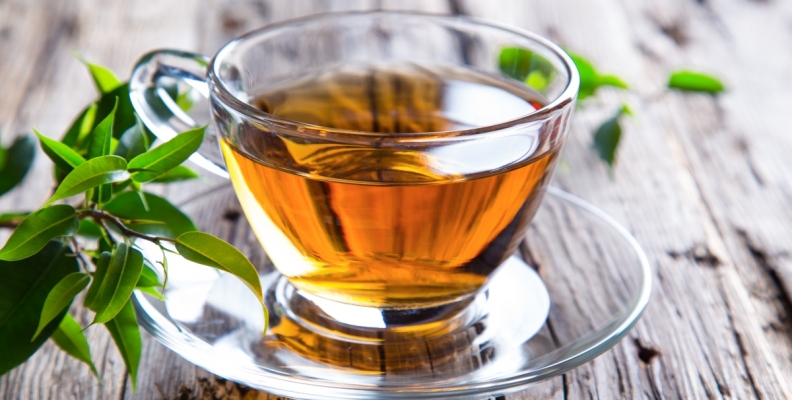 Tea, Drones and Ethel's Wig
When I first started work, the tea trolley delivered hot tea and snacks right to your desk, twice a day.  Its arrival around 10.15am was preceded by a cry from its driver, Ethel, 'I've mashed'.  Mashing is an East Midlands term hijacked from the brewing industry to describe the alchemy of 'properly' made English Tea.
The chief dinner lady, Biddy, accompanied Ethel on this morning ritual and it was Biddy who took your order for lunch, to be served in the canteen from 12.30pm onward.  It was from Biddy that I was to learn how to make dishes such as Stew and Dumplings, Derbyshire Hotpot (yes we do it differently) and my signature dish, Shepherds Pie – with a secret ingredient I will never share!
Those recipe's were discussed in Biddy's canteen, stories told, jokes shared, holidays reported on in detail, family problems discussed and even wedding plans revised.  It was a brilliant atmosphere; we felt part of a family and made many lifelong friends.  Food was an important part of the organisational culture.
You may be wondering why I am telling this story?
Well, work life is very different today but I believe that food can still play a big part in bringing people together.  It's surprising the number of my clients who continue to win hearts, minds and performance with food!
A wonderful HRD that I worked with a few years ago delivered great big big chocolate hearts to all of the 3,000 plus employees in the business on Valentines Day.  'We love you' was the message from the business.
The food theme continued in the company's offshore office in Chennai where teams gathered together daily to have lunch and catch up on the events so far.  Some major business improvements were formulated over scrumptious lunchtime chicken madras.
At the heart of the HR Outsourcing operation in Cracow that we transformed was a small but well used kitchen where colleagues (many of whom were nationals from 12 other European countries) bought in all manner of dishes, cakes and yummy Polish, Italian, Hungarian, Russian, French and even Indian fare to share and exchange recipes.  Everyone got involved.  Through food we began to transform the culture and I fell in love with Polish dumplings!
Another client that I work with has set up catering that would rival any good restaurant. Full English breakfast, porridge, cereal and so on is served from 8 until 10am and a fabulous lunch menu from 12 until 2pm so that workers are fully fuelled for a productive days work. At Christmas, a 4 course meal is silver served, there is free fruit all day everyday….. and an onsite gym!  Another client I work with sits down to lunch as a team everyday – once they have finished serving lunch to their guests….and the food choice is the same as the guests received.
There is a good case for ensuring that your workforce is able to access adequate food easily whether that is in a staff restaurant or via delivery of healthy food or access to local retailers.  Lack of nutrition has been associated with loss of concentration, tiredness, poor decision-making and greater risk of workplace accidents, while various reports have said that making healthy food available has been linked to better performance and a reduction in sickness.  It's common sense really.
I read a recent article by HRVille that by 2030 tea drinkers at work will be able to appreciate drone tea trays flying from the kitchen, taking and fetching orders. Managers will, no doubt, appreciate the extra time tea drinkers get to spend at their desks working their poor tea-stained fingers to the bone.
What would Ethel and her tea trolley make of that?  Can the drones perfect the utter alchemy of Ethel's English Breakfast Tea? Well who knows?  I do recall however that by the afternoon when Ethel arrived with her tea trolley, something was slightly amiss.  The tea and cake was there but if you asked for Lemon Drizzle you might get Coffee and Walnut.  And by 3pm Ethel's wig was a little skewiff.*
Lunchtime had been and gone but Ethel hadn't joined us in Biddy's canteen and you see, unlike the employees she served, Ethel didn't care for Tea….she liked Gin!
I'm not sure that drones can replace workplace characters like Ethel but I am sure that businesses can lay the table for a healthy and productive culture.
Ruth is the owner of The Change Directors and helps businesses to transform their businesses through their people.  She is an expert at winning the hearts, minds and improved performance of your workforce.  Contact her rg@thechangedirectors.co.uk to have a chat about how she can help you.