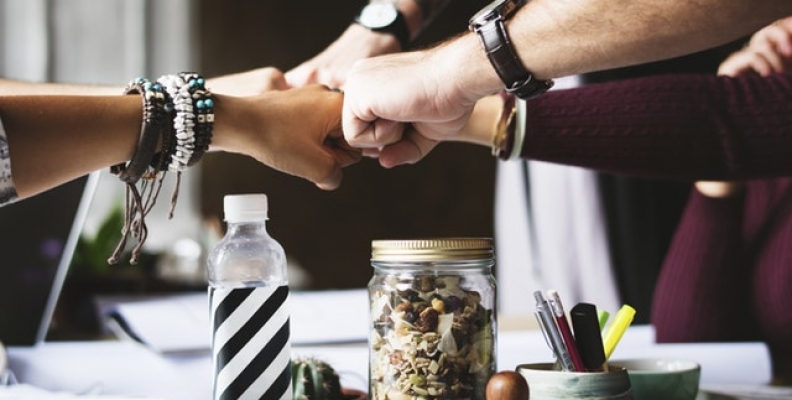 Building a 'Learn Fast' Digital Team
Sometimes you need to pinpoint potential within.  Seeking out those within your current workforce who display 'purpose' rather than skill?  When I say 'purpose', I mean that they have the wherewithal to 'Learn Fast', embrace change and influence senior management with their new, brainy, creative ideas.
They may not have the experience of having successfully installed a digital transformation, but they may well have the potential to be fast-tracked into understanding the digital agenda quickly.  The type of people that I am thinking of can constantly tailor the work they do to meet ever-changing business needs, and they simply see their skills gap as a new challenge. They are crucial because they often bring some new, untried ideas to the party.
Richard Branson once said, "If somebody offers you an amazing opportunity but you are not sure you can do it, say yes – then learn how to do it later!"  That's the sort of attitude we are looking for here in the 'Learn Fast" Digital Team.
No Nonsense
Consider how you can begin to spot the raw digital aptitude of those people already in your workforce who have this potential and then build some fast track, no-nonsense digital learning for them. Look for those who collaborate, innovate and who possess the sheer determination to 'Learn Fast'.  These are the ones to help you plug the gap?
Next, you'll need to retain them.  Digital brains don't do the 9 to 5, corporate office thing.  They want flexible options that free them up from the commute, free their minds and creativity.  You will need to Trust their values and build infrastructure around them.
Pierre Nanterme, CEO of Accenture said recently "Digital is the main reason just over half of the companies on the Fortune 500 have disappeared since the year 2000".  Don't become another.
Ruth Gawthorpe is the owner of The Change Directors and will use proven methods to help your HR team implement the necessary programme to identify, train and retain a Digital Team. If you would like to find out more get in touch by sending an email to rg@thechangedirectors.co.uk or fill in our contact us form.