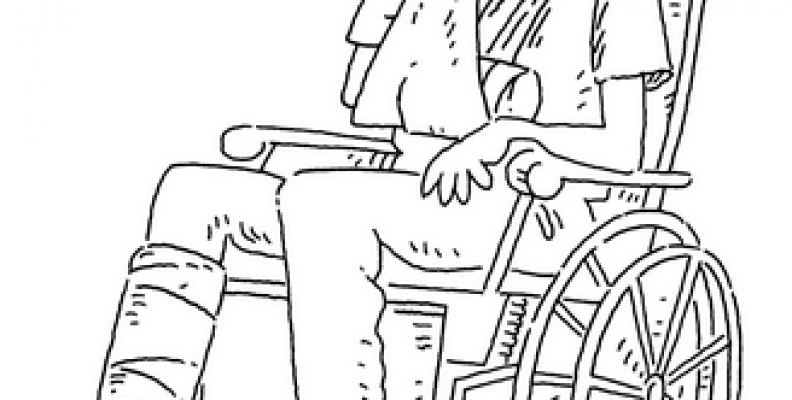 7 Ways to reduce sickness levels.
Sickness absence can have a devastating effect on organisations at this time of year. It's not just the pain of paying out large amount of sickness pay, it's also the possibility of missing targets and service levels, having to fork out on overtime. Then there is all the work sickness causes in return to work interviews, occupational health referrals….even disciplinary action!
The new Fit for Work Service giving employers access to free occupational assistance for staff who have been off sick for 4 weeks or more doesn't go live until April so, meanwhile, why not ask your HR Department to do a review of how sickness might be reduced in your organisation.
If you have sickness levels of 2% or more then you can probably reduce it.  I'm not going to share all of my tried and tested ideas here – you will have to hire me to get the full version – but here are a few we've used in the past.
Data
Check that all Sickness Absence is being recorded. This data provides you and your executive with the information that's needed to make some tough decisions, or – if your data is reporting your percentage is already below 2% – the chance to celebrate some success.
Manage sickness across the whole firm, not just in certain departments.  Recently, in an organisation that we worked with, only the operations department was recording sickness and more than one third across the company was simply going unrecorded and therefore unchecked. 

Board Level Commitment
If you need to make changes get commitment from those at the very top. Changing the Sickness Absence policy can get a tad emotional and if your policy is contractual then it will require consultation and a good helping of legal advice.  However, the results can be worthwhile and if you explain clearly to the board just how worthwhile that can be (£££'s) you should get the right backing from them.
Ensure senior managers are accountable for absence levels in their part of the organisation by factoring it in to their bonus arrangement.
The Change Directors recently worked with a company who changed their policy and reduced sickness absence from 5% to 1.8% inside a year.  They introduced the Bradford Factor as part of that change.

Bradford Factor
The Bradford Factor is a simple formula to help you manage short term sick absences and determine when these have become excessive.
Consider implementing the Bradford Factor as it will ensure a consistent approach across the business. It is probably the fairest system around and once everyone understands how it works it will begin to drive down sickness absence rates.

Choose sick pay levels that suit your needs and that your business can afford in the future
There is no requirement under UK law to pay company sick pay however if you already have a contractual scheme in place you will need to consult if you wish to change the policy. Ensure the sickness payments you settle on are sustainable in the future.
Some retail giants only pay SSP but you may think that is a step too far and might affect your ability to attract good staff.  Consider a range of options during consultation from no Company Sick Pay for the first 2 days to reducing the payment period to a maximum of 10 or 20 days company sick pay.
Did you know that nearly 1 million emplo​yees in the UK reach the 4 week absence point each year?

Bonus
Once you have set the maximum period of time that your company will pay for then you might consider whether any bonus payments will be paid or not to those who are sick for longer than that period of time.  In our experience this can also help to keep sickness percentage down.

Be Less Tolerant
If sickness levels are more than 2% then begin by reviewing those who are above your business' percentage. This action in itself will reduce your percentage over time.  Don't skimp on training Managers about how to manage sickness absence and encourage them to BLT – be less tolerant where it is required. Remind employees that attending work is a contractual responsibility 

Sickness Review Committee
Of course, it is important to support staff through difficult long term sickness and if you consult and alter company sick pay to a shorter period why not put a review process in place so that you can support genuine longer term cases. Use the review process to request Occupational Health advice and to consider how those on Long Term Sick Leave can return to work more successfully including staggered returns and any adaptations to their workplace.
Tackling sick leave can help your business make savings, increase productivity and meet targets.  Engage thoroughly with staff so they understand the reason why the policy needs to change and tell them about the savings you can make as a result of the improvements.
If you promise to invest some of the changes back into say, Learning and Development or the Talent Management system, any change will be better received.  In the end the money saved from managing Sickness absence more effectively will be better spent on developing your people.