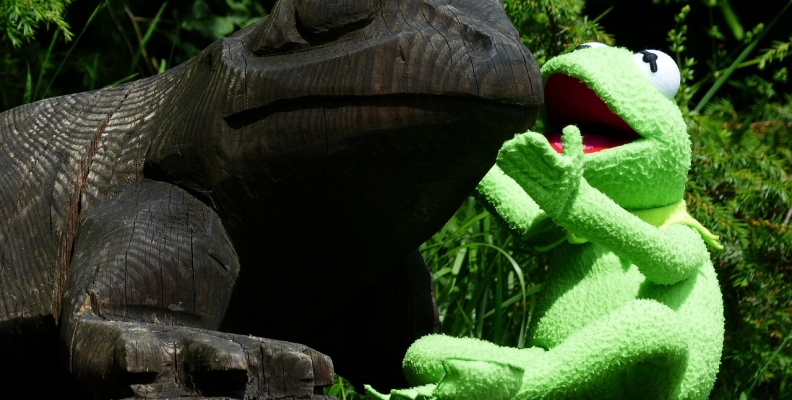 Why omni channel is the way forward for Muppets!
Amazon announced a few weeks ago that it will take on 2,500 new permanent staff in the UK this year, bringing its total number of UK employees to 14,000. Proof that Omni Channel done well creates jobs. Not only will the new roles be based in their despatch centres, but also at their brand new Head Office in London, in customer services in Edinburgh and R&D in Cambridge.
What can those businesses who haven't implemented omni channel learn from Amazon.
Omni channel businesses like Amazon are brilliant at connecting up their different channels.  Recently, I bought a birthday present that arrived but was faulty, I was able to make contact online, then email, then web chat – Amazon viewed my contact on all these channels as one joined up conversation.  The employee or machine dealing with my query clearly knew the history of my transaction.
They certainly provide me with a frictionless shopping experience.  Indeed, a one click shopping experience, and while I can't touch and feel the products, they do enable me to read the reviews of other buyers.  If something needs to be returned there appears to me to be no quibble.  Once, when my package didn't arrive I complained and another one was quickly sent out.  Whichever medium I decide to use to make contact with them it is quick and efficient.
How does a service like Amazon offers affect employees?
If you are marketing and retailing your product through omni channels, just think about the impact that this will have on your workforce.  Here are a few points to consider:
Just as the customer can move seamlessly between channels, so should your employees and multi skilling becomes an obvious requirement.  Not only will you will need to be providing staff with a continuous stream of data about customers but they will need to know how to use it in the most appropriate way to enable a good customer experience.
Training people how to capture, extract and use data to ensure the best possible customer experience will require your business to revise development programmes
Customers might want to know more about benefits, whether it's a tangible product for them, where it was made, or if it is a service, what the terms and condition really mean.
Consequences of quick decisions or the lack of them becomes crucial in an omni channel journey;  the good or bad execution of the service is delightfully……. or painfully obvious to the customer in the digital journey.
Hence, it's key to give the appropriate level of decision making accountability to employees on the front line. Whether they are interacting via web chat, on the phone or by email, it is vital to ensure that he or she can do the right thing for the customer.
Pure Muppetry
Here's a fantastic example of great customer service.  It was actually from a travel company.  I booked a flight for next August.  Thankfully I immediately checked it and rather than booking it from Menorca to Gatwick I had booked it the other way around. Pure muppetry!
I emailed, they called me back, I explained what I had done, the agent told me he could change the booking for me online, there and then and would send me through a new email and confirmation of booking – no charge!  Once sorted, he asked me if I would take the automated customer journey survey, and I did.  The whole thing took about 5 mins from my silly mistake to my new confirmation.
When your automated systems and your live agents have the kind of integrated information that allows them to give great customer service, sell more effectively or solve mini crises like mine – you keep customers – even muppets like me!  I will certainly buy from them again.
Give your staff the tools and authority to look after your customers.  Amazon do.  The Travel company did.  These are the companies that will thrive in the new omni channel world.
Ruth Gawthorpe is the owner of The Change Directors, a boutique business and people transformation company.  On a consultancy or interim basis she will help your organisation win the hearts and minds of your people so that they deliver the best digital experience for your customers and you achieve your business goals. Call Ruth on 07976 509 551 for a chat about your plans.