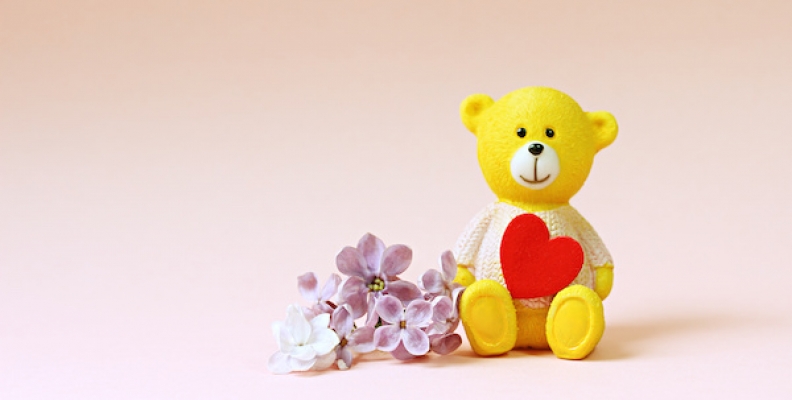 Have you got the Sir Terry Wogan Factor in your workplace?
Laughter creates a connection between people. It's a simple truth that when someone finds you funny, or you find them funny, it bolsters the relationship. It's just one way that we can get people connecting at work, and in the run up to Children in Need, I give you Sir Terry Wogan as my example. 
Back in the early 1990's, the nation warmed to Terry's brand of humour as they wearily hurried to work each morning.  His radio show attracted old and young alike. Wogan jokingly referred to his fans as 'TOGs', standing for 'Terry's Old Geezers' whilst 'TYGs' were 'Terry's Young Geezers/Gals', who he joked were forced to listen to him because of their parents' choice of radio station!
My son and I were one of those families. A lot of the entertainment came from letters and emails sent in by listeners, many of whom adopted wordplay aliases. On one occasion Wogan read out an email from someone using the name "Tess Tickles", without realising what the name was referring to, prompting Paul Walters' standard reply in such situations – "I only print 'em!".
The nation cried with laughter.
It was true 'workplace humour'. His running banter with his newsreaders was legendary – Alan Deadicoat was nicknamed 'Deadly' after the spoonerism 'Deadly Alancoat'.  John Marsh, who was (obviously) nicknamed 'Boggy', once remarked on air that his wife name was Janet – and that sparked a whole new raft of Janet and John stories based on the children's learn-to-read stories, with funny double-entendres that often led to Wogan and Marsh cracking up with laughter. Now, we can't do the double–entendre thing at work of course, but somehow Terry got away with it.
His show attracted 8 million listeners
People like to be with other people who have a bit of fun, and if we can inject just a small dose of the Wogan factor into the workplace we begin to see a more stimulating environment evolve where innovation, flexibility, and acceptance of change are more likely to happen.
Being in a good mood makes employees more likely to be productive. 
Why? Science tells us that a positive approach to life produces an increase in oxygen, endorphins, and blood flow to the brain. As a result, happy folk think more clearly and creatively. Cheery individuals are more relaxed, tolerant of others, and more likely to have some fun.
When employees enjoy their time at work – they tend to excel. And here's the crunch – attracting customers is easier in an environment of warmth, cordiality, and generosity. A fun workplace is not only more productive, but it attracts people and profits.
Children in Need
This year, your teams will be looking forward to November 17th a day jam packed with frolics, fun and fantastic fundraising for Wogan's favourite charity. This year, give up the notion that to be professional your team has to be serious all of the time – why not take a leaf out of Terry's book and start to build a work place where people love turning up for work every morning!
Finally, my favourite of the many Wogan quotes is one on his loyal listeners – "Gratuitously hurtful folk declare that I'm very popular in hospitals because the listeners abed there are too weak to reach out and switch me off".
If we could have him back for just one more morning show I'd ring in sick and join 'em.
Ruth Gawthorpe is the owner of The Change Directors.  She transforms businesses using proven methods and people powered change.  She's also an expert on Smart Working  Strategy.  Call her on 07976 509 551 for a chat about how she can help you.