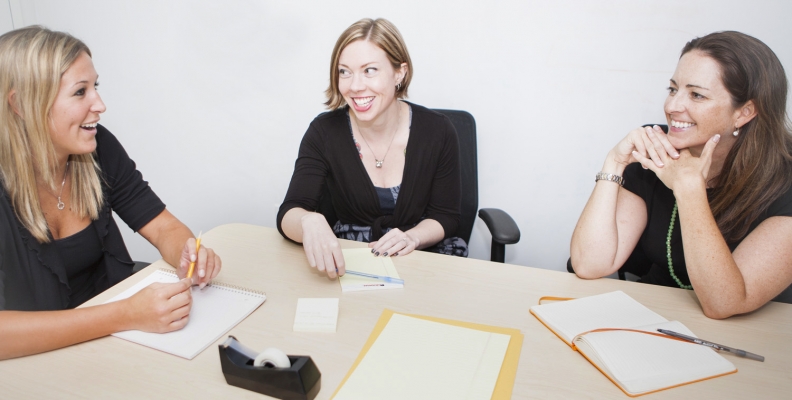 We called our Communication Plan Margaret!
When a business is going through change, (and let's face it, when is a business not going through change) it's crucial to pull together a staff engagement plan. Now, one of my favourite bosses really despised that term so I began to express it as Staff Satisfaction and he seemed a lot more on board with my ideas.
But frankly, you can call it Margaret if you like – the important thing is that you do it! In this article,
Employee Communication Plans
A simple, easily managed annual plan that you can deliver yourself, which has been designed to keep employees informed and motivated and to offer opportunities for feedback is always a good way to improve your business.
Company Reputation Sites
Glassdoor is a company reputation site where employees give feedback on the company, its culture, benefits and senior leadership.  Even the MD gets a thumbs up or thumbs down rating! It's sort of the staff version of Trip Advisor.  Employees are asked to review current and previous employers and share information with other users. It is said that in the US, where Glassdoor has taken a stronghold, almost half of the nations job candidates check out the site before accepting a job offer. Make sure yours is up to date as it has implications for attracting new recruits.
Employee focus groups
These can be useful either as part of an overall engagement strategy or as stand-alone events during transformation. They are designed to find out how employees are feeling about the business and what it is like to work there. Mr. Drucker once said "The most important thing in communication is hearing what isn't said " and so make sure that the Leader who runs this group listens carefully.
You Tube Videos
During an acquisition, the first thing that the staff of the acquired team will do is Google your business. So get yourself a short, simple 'YouTube' style video that tells your story and reflects your culture to an external or internal audience. Highlight business success through case studies of satisfied clients or showcase what it is like to work with you.
Video job descriptions
More and more businesses are using Social Media to profile key roles that they regularly recruit for.  Why not feature interviews with current employees and highlight the key elements of the job. You can host them on your website and link to your own 'YouTube' channel.
Candidate Attraction
Who knows about your company? Do you have a hard time recruiting the right people?  Put in place a Candidate Attraction campaign that is designed to create a captivating employer brand and it can be a very cost-effective approach to recruitment. We work with clients to plan two PR activities a month, showcasing triumphs and cameoing employees. The outcome is generally that these businesses begin attracting job applications in advance of a vacancy.
Finally, remember the wise words of Tony Robbins "To effectively communicate, we must realise that we are all different in the way that we perceive the world and use this understanding as a guide to our communications with others'. He has a point you know!
Ruth Gawthorpe is the owner of The Change Directors uses proven methods to implement Smart Communication plans that transform performance. She works with businesses that want people powered change. You can contact her to discuss your needs on 07976 509 551.