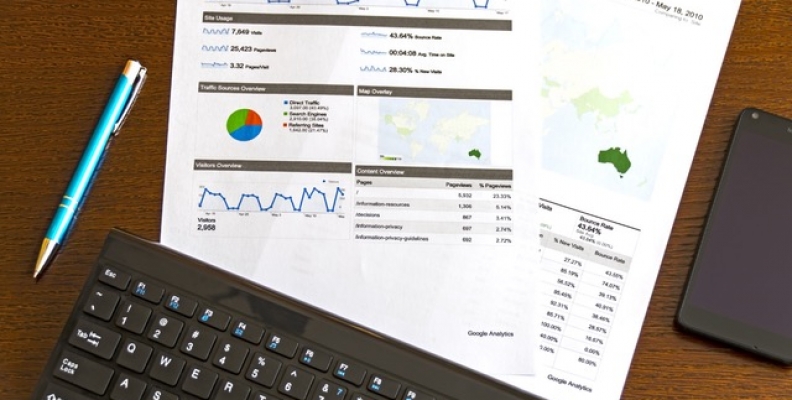 Brave HR likes Big Data!
Brave HR Teams are adept at getting the best value from employees. They know just how to win hearts and minds and they have a knack of combining this with the ability to have a strategic influence over other business leaders.
It's a great approach, and using intelligent data is just one way that they win friends and influence people at the top.
I am a big believer in making changes and getting results through people, but using data (rather than my gut feeling) to help make good People Management decisions gives me better strategic intuition.
Measure what Matters
Gone are the days when HR measures consisted solely of attrition, sickness days and number of vacancies filled or unfilled. While those measures are still valid at an operational level, if you want to directly influence revenue growth then begin with top-level measures.
Every day we hear people banging on about Big Data, so how do we get on that bandwagon? If you have a good HR system then double check what you are measuring. Try to find measures with a direct link to your Business Metrics; Service Levels, Net Promoter Score and Productivity Metrics. Integrate these areas with your Talent Management software and you can collate data to evaluate individual efficiency to identify and support top and under performers.
External benchmarking, such as industry sector reports and government data, such as Nomis (The service provided by the Office for National Statistics) can be integrated with your internal metrics to provide you with powerful information to help you solve the people and business problems in your business. Having a 360o view of your business metrics whilst taking into consideration the external environment can only help you to make better decisions
Is ageing technology holding you back?
A Towers Watson survey reckons that more than 1,000 businesses last year had HR data and analytics within their top 3 areas for technology spending. Are your competitors already using Big Data in HR?
So if you are lucky enough to be implementing a new HR Data System, get some advice from an expert and take time to focus on the measures that will help improve your business so that the data you extract leads to decisions that unleashes return on investment.
Consider how Big Data can help you at each stage of the Employee Lifecycle – Attraction, Recruitment, Onboarding, Development, Retention and Separation. Whether you are hiring, inspiring or admiring their skills, data can help you understand people trends
Remuneration as a percentage of Revenue
Don't forget my favourite metric "Remuneration as a percentage of Revenue." Is it at an appropriate level for your type of business and if it's not, then what is causing it to be too high? This will point you in the direction of the policies, procedures or contracts, which may need to be changed to reduce cost. It always resonates with the Finance people too so it's a good way of getting them on side.
In summary, if you aim to directly influence revenue growth, then remember that your measures should have three characteristics:
Strategic importance,
Financial significance and
Widespread impact.
Use data to get some upward buy in from Leadership, help you make smarter decisions and follow up those conclusions by driving some action to make improvements to your business. Cultivate it, feed it, love it and heed the words of our most famous fictional detective….
"The temptation to form premature theories upon insufficient data is the bane of our profession." Sherlock Holmes
The Change Directors
Ruth Gawthorpe is the owner of the Change Directors: an HR & business consultancy with a specialist focus on driving transformation and growth through people. Ruth is an experienced HR & Transformation Director who has worked across a wide range of industry sectors. For more details on Ruth and the Change Directors visit http://www.thechangedirectors.co.uk/www.thechangedirectors.co.uk