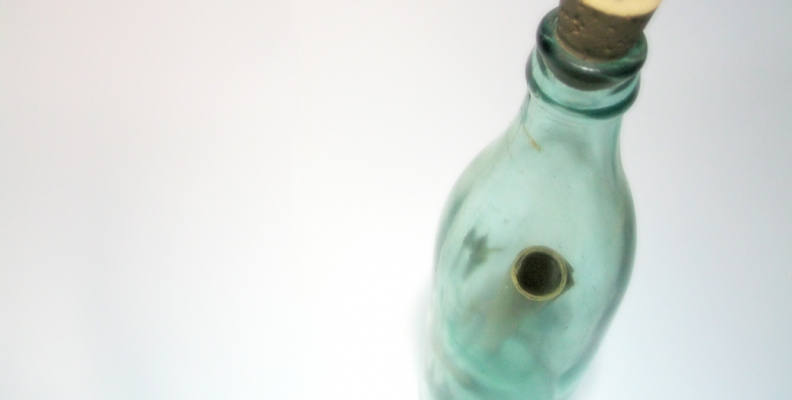 Can you bottle that Small Company feel as your business grows?​
As an Organisational Development Expert, I help to build high performance cultures and often work with entrepreneurial companies who have plans to grow substantially.  The concern that the CEO often has in this situation is how to bottle and maintain the small company feel; the unique DNA that has helped to achieve success so far.
It's a tough one! Here you are, entrepreneurial CEO, embarking on further growth yet wanting to try to maintain the start-up mind-set.  You know that to reach your growth target you will have to become a more controlled business otherwise things could get out of hand but you don't want to introduce red tape that smothers creativity.
You know that you have to maintain the Speedboat approach in dealing with clients, as they really wouldn't appreciate you becoming an archetypal Ocean Liner when managing their contract.  The problem for you is that as the business grows, managing people becomes much more complicated and although it is the last thing you really want to do, it is necessary to put into place some disciplines such as policies, procedures and systems and to have a relatively consistent way of handling your team.
This may not sit so well with the innovative and pioneering type that you hired at the start of your business; the ones who have loyally worked their socks off for you through thick and thin; the ones who have helped you achieve your initial triumphs.
So, what can you do to manage the change from small to large without losing that small company feel?
Well, in my experience there are ways to harness the spirit of the start-up.
Over the years, a number of household names have successfully managed it, including some mega technology outfits such as Google, Facebook and Apple.  There have been British successes such as Cobra Beer, Zoopla and Moonpig but I think my favourite case study is Skyscanner, the company that compares flight prices for every airline in the world.
Gareth Williams, Skyscanners' founder, agrees there is a way to maintain the Founder mentality, "as companies grow, they can also bloat, become inward facing, political and static. But they don't have to. With the right policies and the right people, you can maintain a rewarding, fun and positive workplace". His business has gone from strength to strength on this premise and managed to achieve a whopping 3.9 score on Glassdoor, the company reputation site.
Here are a few points to consider as you put your growth plans into place.  I'm not going to give you chapter and verse as you would have to hire me for that, but these ideas will surely get the old brain cells thinking about what you can do to maintain the vital aspects of your unique DNA.

Share your Purpose
Motivation of employees is key to growing from small business to large.   Maintaining that start-up mentality can be tricky because people don't generally welcome change.  The entrepreneurial CEO may see very clearly why the business has to change to get to the next level whereas your employees may not.  Help your employees to belong to the culture that will drive your business to the next level by describing where they will fit into the changed business.
Once your business gets to a certain size it does become more difficult to get everyone on board with what you are trying to achieve so you need to communicate even more frequently, clearly and wider than you have ever done in the early stages.
As your business grows don't underestimate the importance of getting all of your employees, new and existing, working in the same direction.  Some business leaders fail to appreciate the time needed to communicate a shared vision and strategy because they are focusing on tasks and results.
Hire Leaders not Managers
As you grow, you will need to hire people to help you manage the business.  Look for authentic Leaders who have a track record of cutting through red tape in their previous roles.
Let them lead your people to achieve results, inspire and enthuse your teams, create goodwill and engender self esteem in the individuals in your business.  They must continue to create the excitement and agile approach of your business' early days while balancing the new need for consistency.  Let employees know how important their contribution is in achieving business goals and you will retain their loyalty which in turn will preserve that initial start up mentality.
Build a robust learning Infrastructure that develops potential
Those businesses that I have seen make a successful transition from small and beautiful to large and gorgeous execute strategy well, practice continuous organisational development, employee engagement, net promoter focus, set stretching targets and so on but what singles them out for me is the attention they pay to their Learning Infrastructure. They are almost paranoid about it!
By having the right learning opportunity in place you renew your commitment to them by showing that you are investing in their individual potential. Most employees who have allied themselves to entrepreneurial business do so because they want to progress, want to be part of a success story and want to be recognised, so why not show your belief in them and ask them to do a special project that supports growth.
Offer rewards that drive your unique DNA
Linking together reward, behaviour, growth and culture is more complex than it seems but it is exactly what you need to do to ensure that you are maintaining your unique start-up DNA.
A good reward system will help retain top talent as the business transitions, will educate employees to the benefits of being part of the larger organisation and build a team of people who are committed to future growth.
Finally, remember when you first started the business and on a Friday afternoon you would take the team for after work treats; drinks, pizza and a social.  Don't stop doing that.