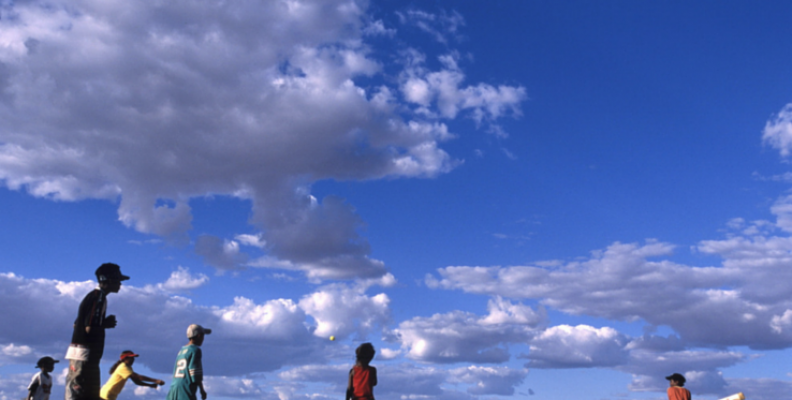 ​The Change Directors and Oliver Thompson Training get together to raise money to launch a Youth Cricket Team in Nottingham
The Change Directors and Oliver Thompson Training get together to raise money to launch a Youth Cricket Team in Nottingham
Oli Thompson and Ruth Gawthorpe run their own businesses, but they are also passionate about getting kids to enjoy sport.  Recently, Ruth's local Cricket Club told her that they want to set up a Youth Team to attract and train Girls and Boys who want to develop cricket skills as well as a sense of teamwork, fair play and community involvement.
Club Cricket has been central to the local Nottingham community for centuries, and Beeston and Toton Syscamore (BATs) Cricket Club want to ensure that this continues.
Ruth was chatting to Oli about this and they both agreed that it's a great way to get teenagers off the settee, away from the Telly, computer games and Ipads and out into the fresh air.  They got their Business Brains around the subject and came up with a plan to help.
So, on May 1st 2015, Ruth, Oli and a number of BATs Cricket Players start a week long sponsored walk to raise funds for the equipment and coaching resources required to get the Youth team up and running.
It's not just any old walk – we are walking 89 miles along the Ridgeway from Avebury in Wiltshire to Ivinghoe Beacon in Bucks, following a route used since prehistoric times by travellers, herdsmen and soldiers. The Ridgeway passes through ancient landscapes through downland, secluded valleys and woodland and it pretty on the eye but maybe a little tough on the feet, so Oli is planning a pedicure on the 8th May!
How can you help? Well, you can join us for as much or as little of the walk as you like – a mile, 10 miles or the whole week. If that's too much to ask then why not sponsor this worthy cause here, or Text UBAT99 £10 to 70070.
Ruth Gawthorpe is the owner of The Change Directors and an expert in organisational development and change management. She helps many businesses to transform and grow through their people.
Oli is the owner of The Business Brain, a unique training programme created for leaders in industry. Its foundations are built around NLP, Emotional Intelligence, Mindfulness and many other behavioural led models of excellence.