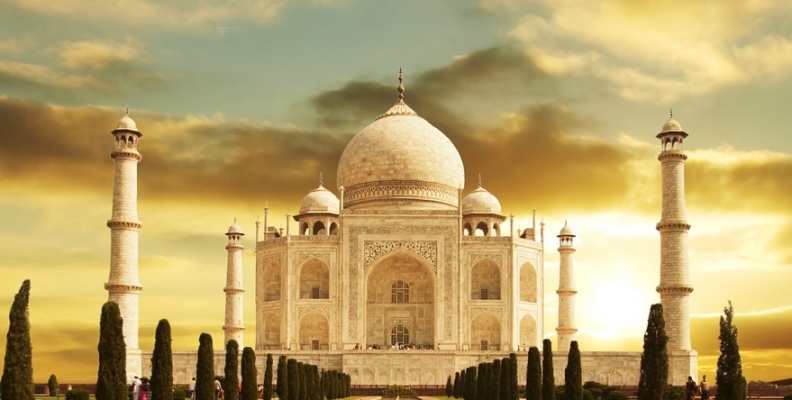 ​​​Offshoring Business to India​
Clients are always fascinated that I have supported successful transitions of back office process work to offshore locations, in particular, India.  It's as though the process is clouded in a little bit of mystique and I guess, because of the difference in culture between the UK and India, they are probably right.
The rule to remember when offshoring is that clients don't expect the service they receive to be any less reliable than it was onshore and while many new to offshoring view it as an opportunity for cost reduction, the reality is that it is an opportunity to overhaul processes and offer a better performing service that will delight your client.
Technology will obviously be central to your planning yet in the end it is people who will run the offshore business and do the work.  I am not going to share my knowledge chapter and verse as you will need to hire me for that, so here are a few of my top tips for making sure that the employee side of offshoring is well managed.
Assess and understand the local environment
Scrimp on this step and your offshoring programme will be flawed from the outset and yet many businesses do!  Put plenty of time and effort into scrutinising the local culture, history, laws and environment as it will pay off.
I worked recently in Tamil Nadu.  The local language is far removed from the better know Hindi, Urdu, Bengali and Gudgarati, but fortunately for me the level of fluency of English is good, in some part due to the influx of outsourcing from the US and UK and the level of importance put on it in education.
The Tamil Nadu Shops and Establishments Act of 1947 set out the rules around employment and then there are traditions to consider such as up to 10 days holiday for festival days that celebrate the many religious ceremonies.  Employees are given casual leave and earned leave too.  All very different to our statutory leave and bank holiday entitlements! You need in depth knowledge of this before you start planning.
Indian people are talkative, they love conversation and they are a lot less reserved and private than most UK employees. Be prepared to be flattered and expect happiness, disappointment and grief to be openly expressed.
Staffing up
Some activities such as establishing current and future staffing needs or reviewing current and future compensation packages take on a different feel because of the culture too. Indians are happy with a hierarchical system and willingly take on duties and accountability but they expect their boss to be humanistic, to treat them with intense dignity and value them as individuals in a more complete and subjective manner than we are used to in the UK.  They also expect promotions roughly every 18 months so you will need to have a career path in place if you want to attract and retain top talent.
Competition is fierce, especially for the IT specialisms so it's fundamental that you understand threats and challenges of attracting and retaining labour.  Recruitment is a different kettle of fish out in India where candidates often use your offer to get other businesses to gazump. You've got to be savvy to manage this.
Indians are natural risk takers and shrewd in business but are reluctant to criticise or give bad news.  Failure in business is frowned upon so you will have to introduce a safe environment in which staff mistakes are to be learned from if you want frank feedback.
Communicating with Onshore
Maintaining close ties so that you can present, analyse and report options to the onshore Board is crucial.  To do this effectively you will have to educate Leadership in the nuances of the external environment so you had better know your stuff.
We all know we have to develop business cases with supporting financials and put together a realistic Implementation plan but there are likely to be the oddest of things that will stall your programme.  How are you going to cover festival days which often fall differently to our Bank Holidays?  Have you considered transport to and from the office which is virtually an expectation within the IT companies in India?
Once the work is in place ensuring handover and knowledge transfer takes place is vital to ensure the new ways of working are sustainable on your departure. Providing some ongoing support and mentoring for your team from those who helped you to offshore the work will give the new leadership team the confidence they need to replicate, and indeed improve upon the processes that you transitioned into their care.
Whoever you choose to help you offshore needs to be internationally, culturally and people savvy, curious, communicative and sensitive if you are to achieve your transition of work into India, cost savings and improvements on time and in budget.
Be prepared to be delighted.  Every evening when I left the office in Chennai, my HR team would ceremoniously take my bag, accompany me in the lift to the underground car park, wish me a good evening and wave me off in my cab and honestly, i wasn't because they were glad to see me go!! These are really caring and loyal people and that picture will be forever etched in my mind.
Finally, I looked for a suitable quote about offshoring to complete this article and could not find anything relevant.  So, here is my stab at one:
"The key to successful offshoring is scrutinising your current culture (the one that has given you success so far) before the work is transferred, so that you can replicate what works well and improve on what doesn't." Ruth Gawthorpe.
Ruth Gawthorpe is the founder of The Change Directors.  She is an expert in building high performance operations in the UK and offshore through people strategies.  Ruth is passionate about using her skills to support executive teams to get the results quickly and smoothly and would like to share her lessons learned and wisdom with you.